March 04, 2008
Wow...Oil....From Algae!!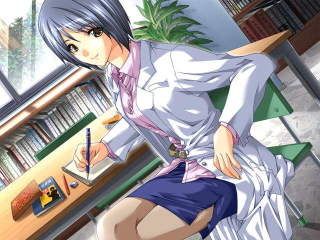 One of the Brickmuppets crack team of science babes brings us
this Jim Fraiser post
on what may be a big step forward in biofuels.
It seems that a company named Green Star Products has completed a low cost algal farm that is, in theory, suitable for quick setup nearly anywhere outside of polar/subpolar regions.
Oil from algae produces about
50 times
the yield of the best oilseed crops, and this sort of arrangement might not displace food crops to the same extent as, say ethanol from corn, which is always struck me as a dubious idea.
I'm more excited by thermal depolymerization as it doubles as waste disposal.
This
however is really interesting. Note that there are considerable hurdles (read the whole post for Fraiser's thoughts on that) and I still think that without lots of cheap nuclear power to provide the heat that thermal depolymerization...and to a lesser extent algae refining...need then the future of biofuels is marginal at best.
WITH nuclear power, they could potentially produce high density, carbon neutral, liquid fuel with little disadvantages over natural petroleum....a win-win for everybody except anti-nuke hysterics and the
most hardcore greens
.
Note: this is a repost of a post originally made on March 15, 2007 as the original post is inexplicably not linkable.
Posted by: The Brickmuppet at 09:46 AM | No Comments | Add Comment
Post contains 216 words, total size 2 kb.
Comments are disabled. Post is locked.
18kb generated in CPU 0.0123, elapsed 0.1634 seconds.
67 queries taking 0.1564 seconds, 164 records returned.
Powered by Minx 1.1.6c-pink.